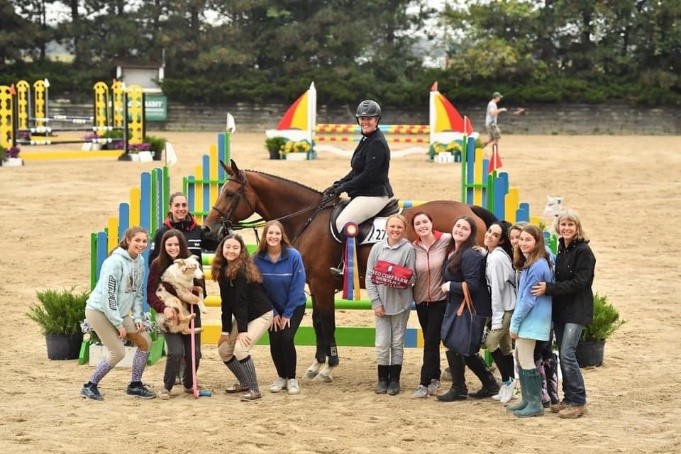 Our School of Horsemanship is Open!
This program rejoins our school and boarding facility.  We offer lessons to riders of all ages and abilities.  We welcome everyone from first time riders to riders with years of show experience.  Red Coat Farm has a variety of quality school horses of every level.  We are here to fulfill every horse lovers' needs.  We offer:
Clinics
Weekly group or private lessons
NIHJA Shows
Schooling Shows
Camps
Shareboarding
Leasing and half-leasing
Sales
Opportunities to progress to national and international show circuit
Contact Us for more information or to schedule a lesson.
The Red Coat family would like to extend our warm wishes to Valerie Buesching and her private riding school at their new location at Pete Nathan's Birch Hill Farm.  We wish her continued success and the best of luck.