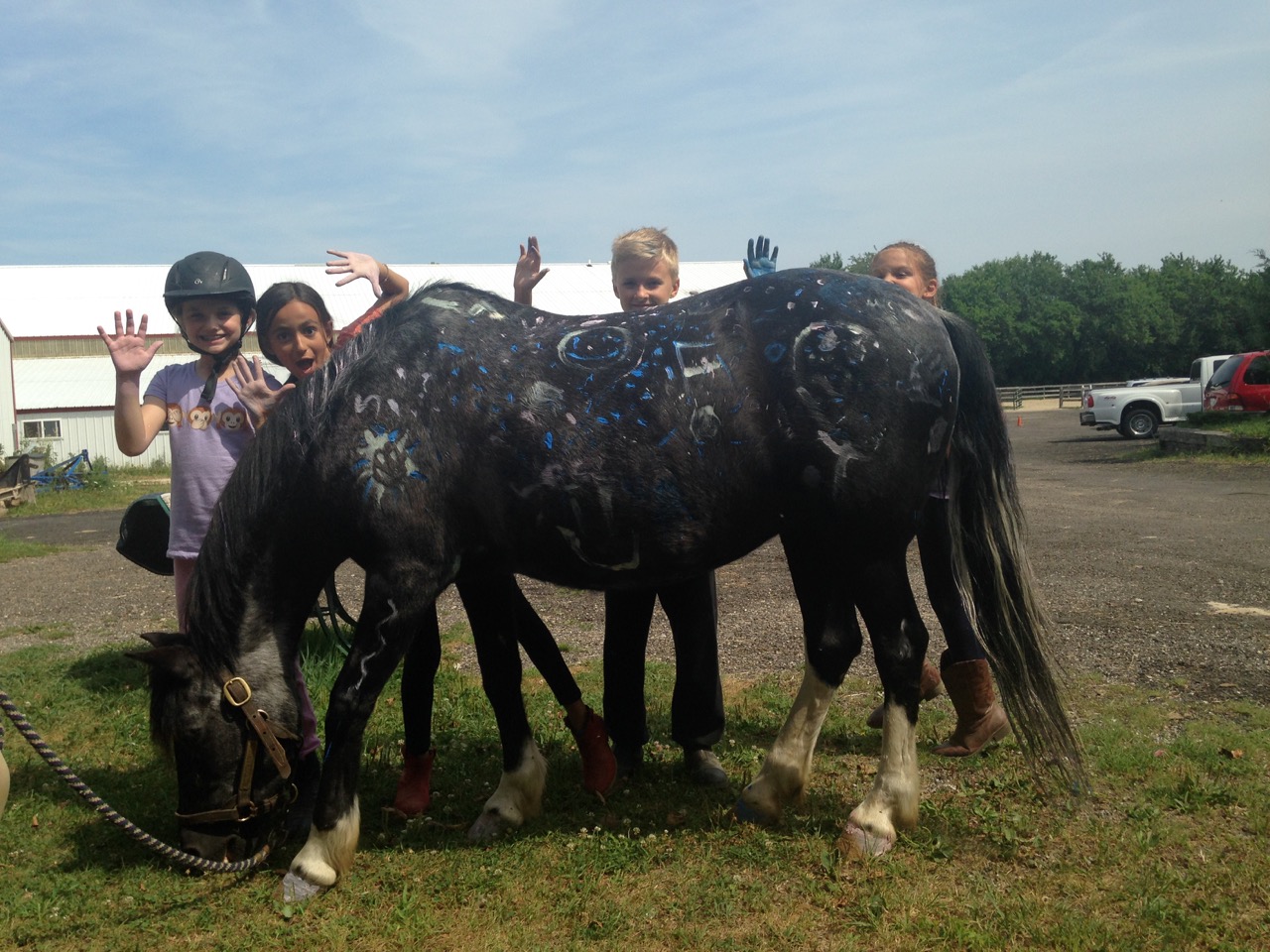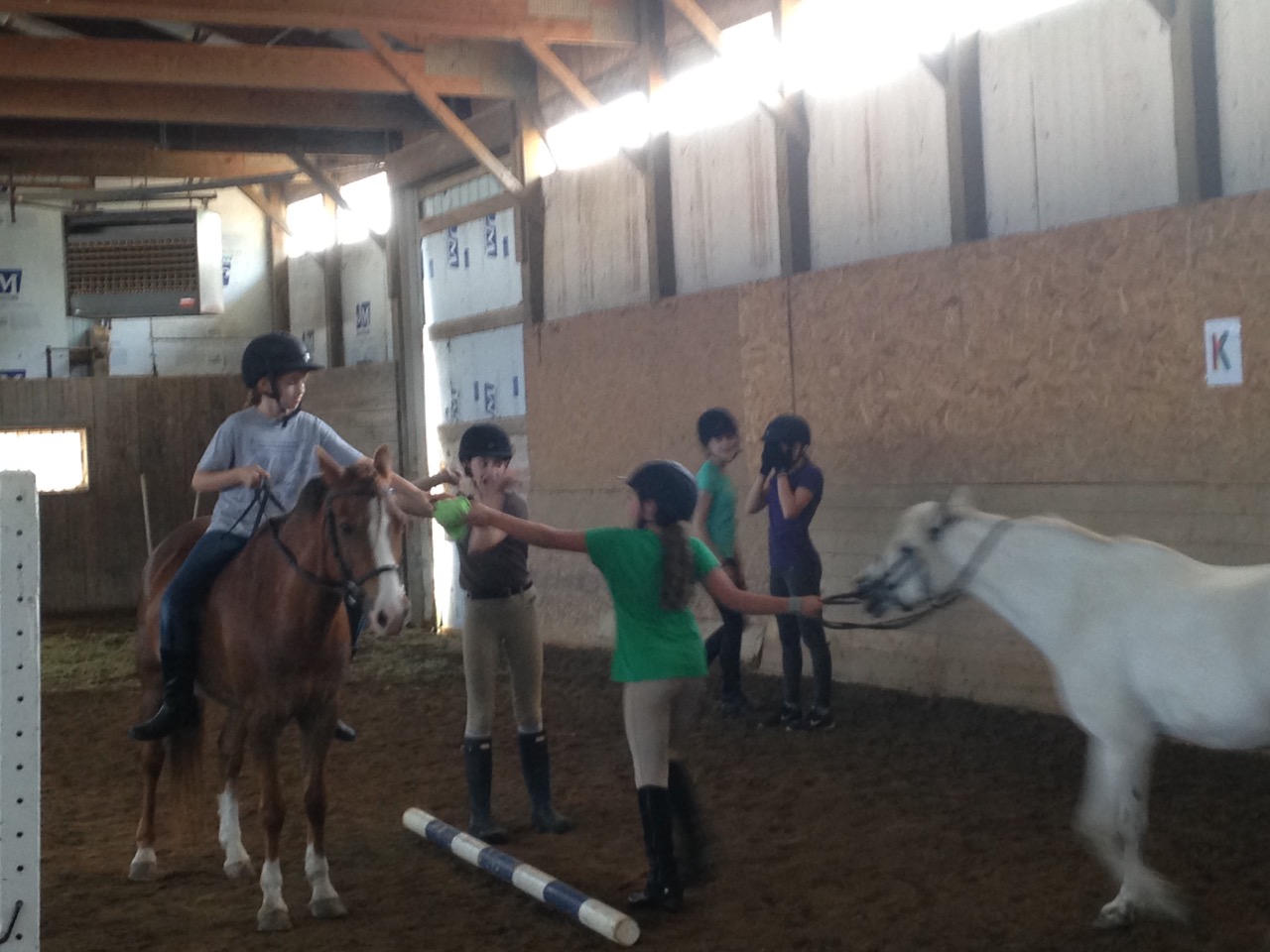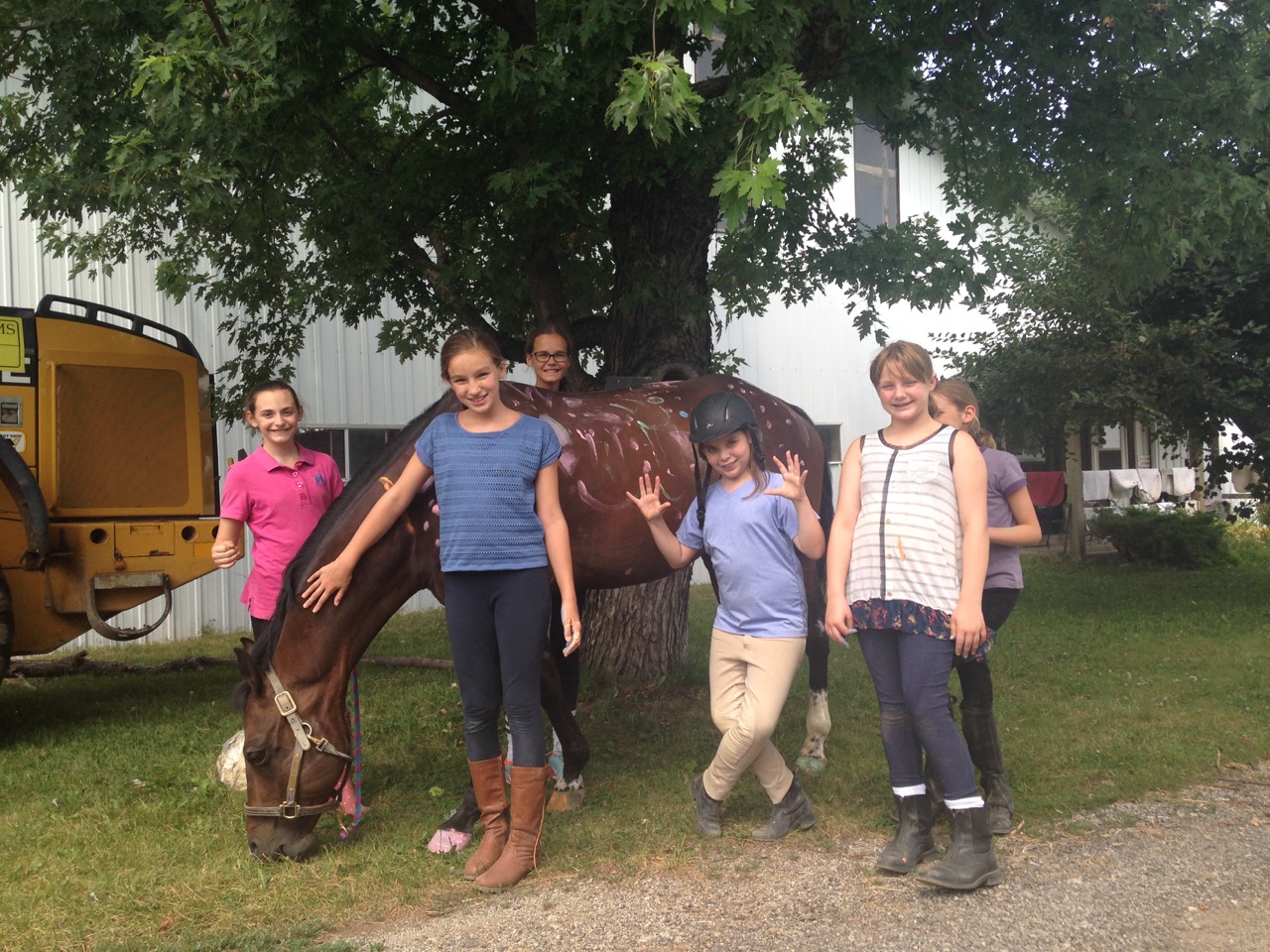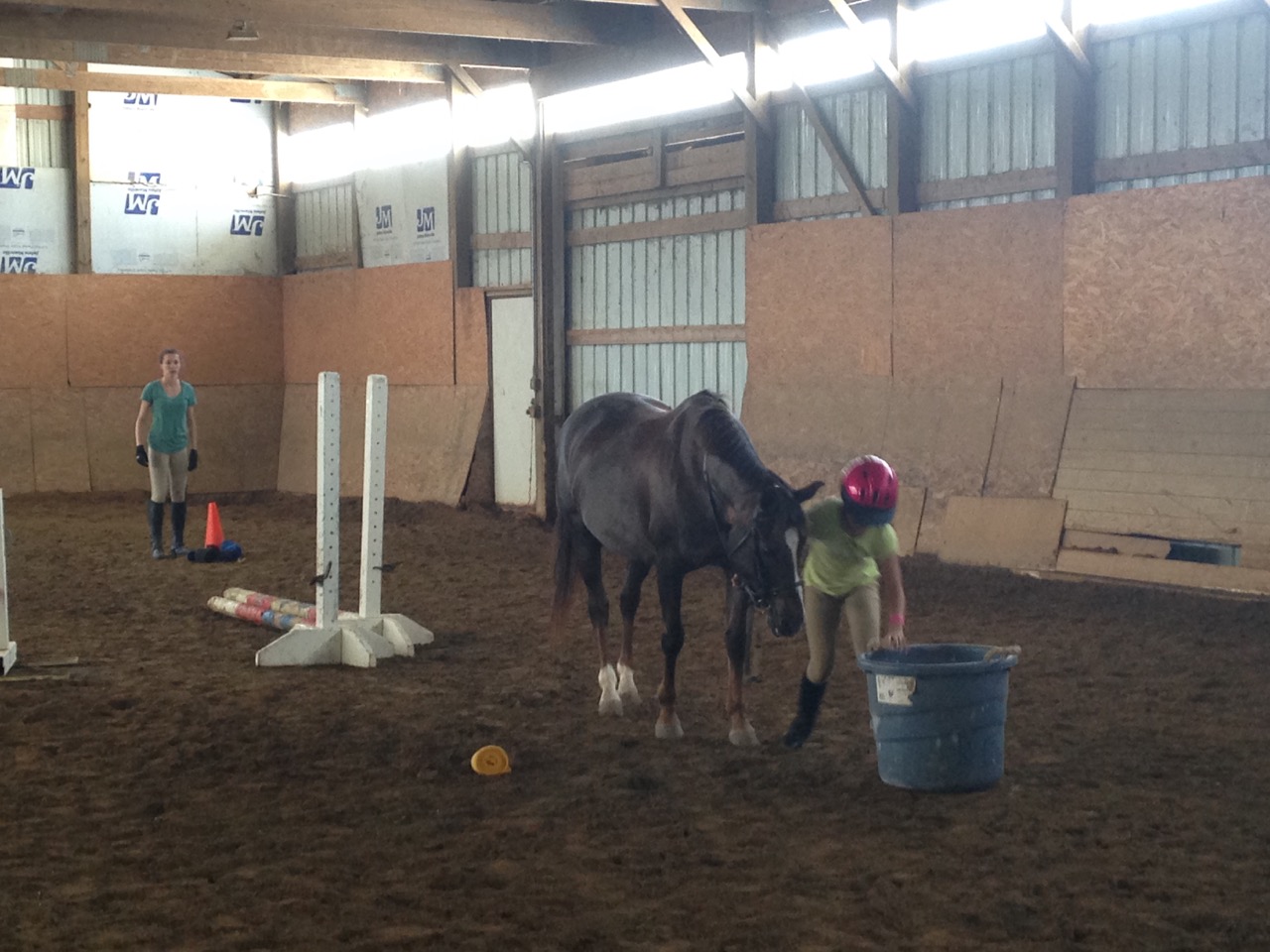 Summer Riding Program
Daily activities are designed to be fun, educational and are designed to develop horsemanship skills in young riders.  Every day will include a riding lesson and grooming/tacking session.  Other daily activities will vary but may include: games on horseback, bathing horses, grazing, learning about tack and equipment, learning a basic anatomy of horses and much more!
Recommended that child is able to post the trot before start of camp (individual lessons are available beforehand)
Cost:  $100 per day ($375 for four days)
June 12 - August 3rd  Monday-Thursday    
Tentative Daily Schedule
9:00                     Children Arrive
9:00   – 10:00  Groom and Tack
10:00 – 11:15  Riding Lesson
11:15 – 12:00  Horse Related Activity
12:00 – 1:00    Lunch
1:00   – 2:00    Games
2:00   - 3:00    Clean up and Pick Up
Please call (847) 837-8000 or call Sari at (773) 983-6652 for more information or to register.    
Download our Summer Riding Program brochure and sign up forms here.
Email the completed forms to [email protected]