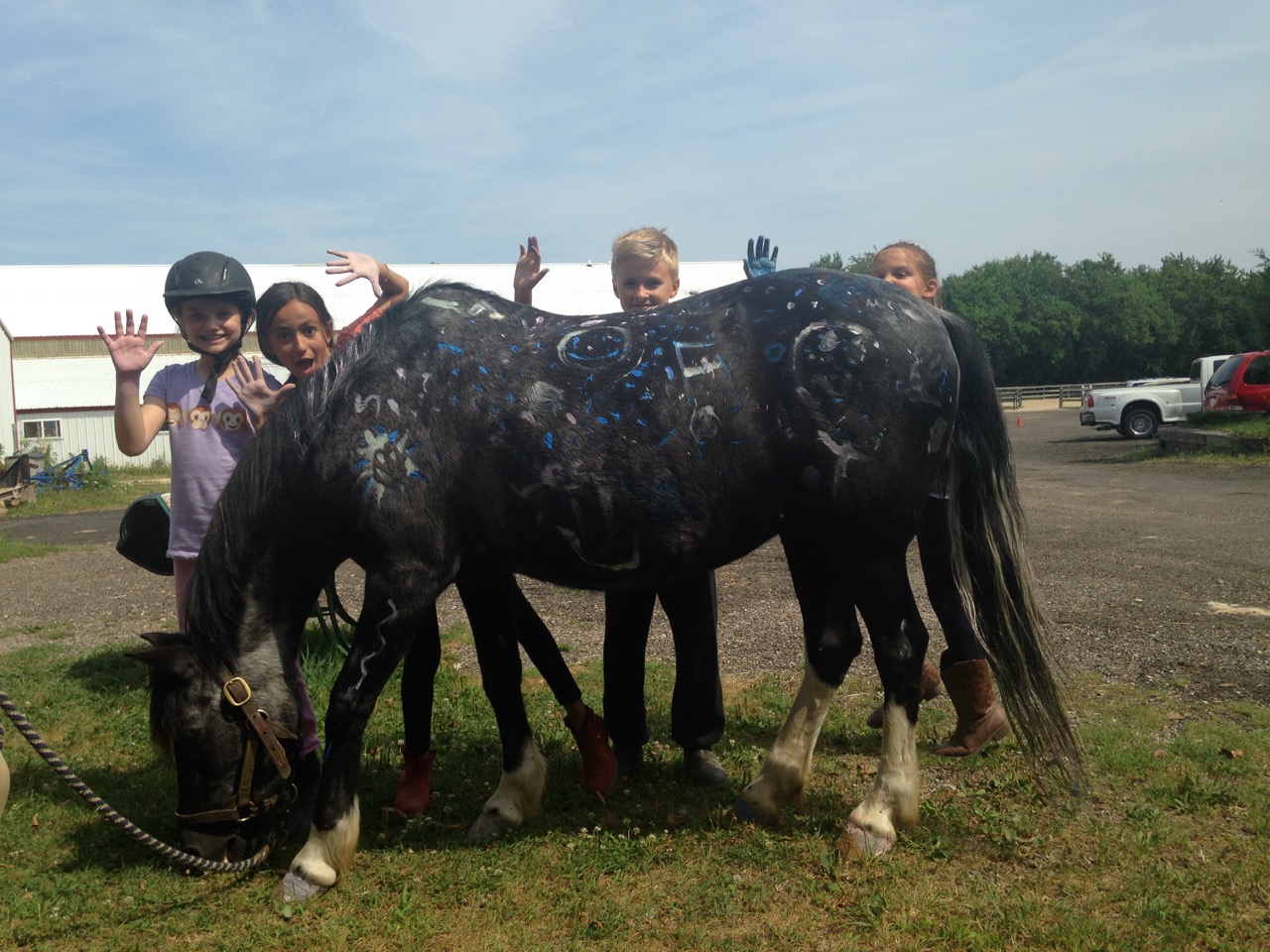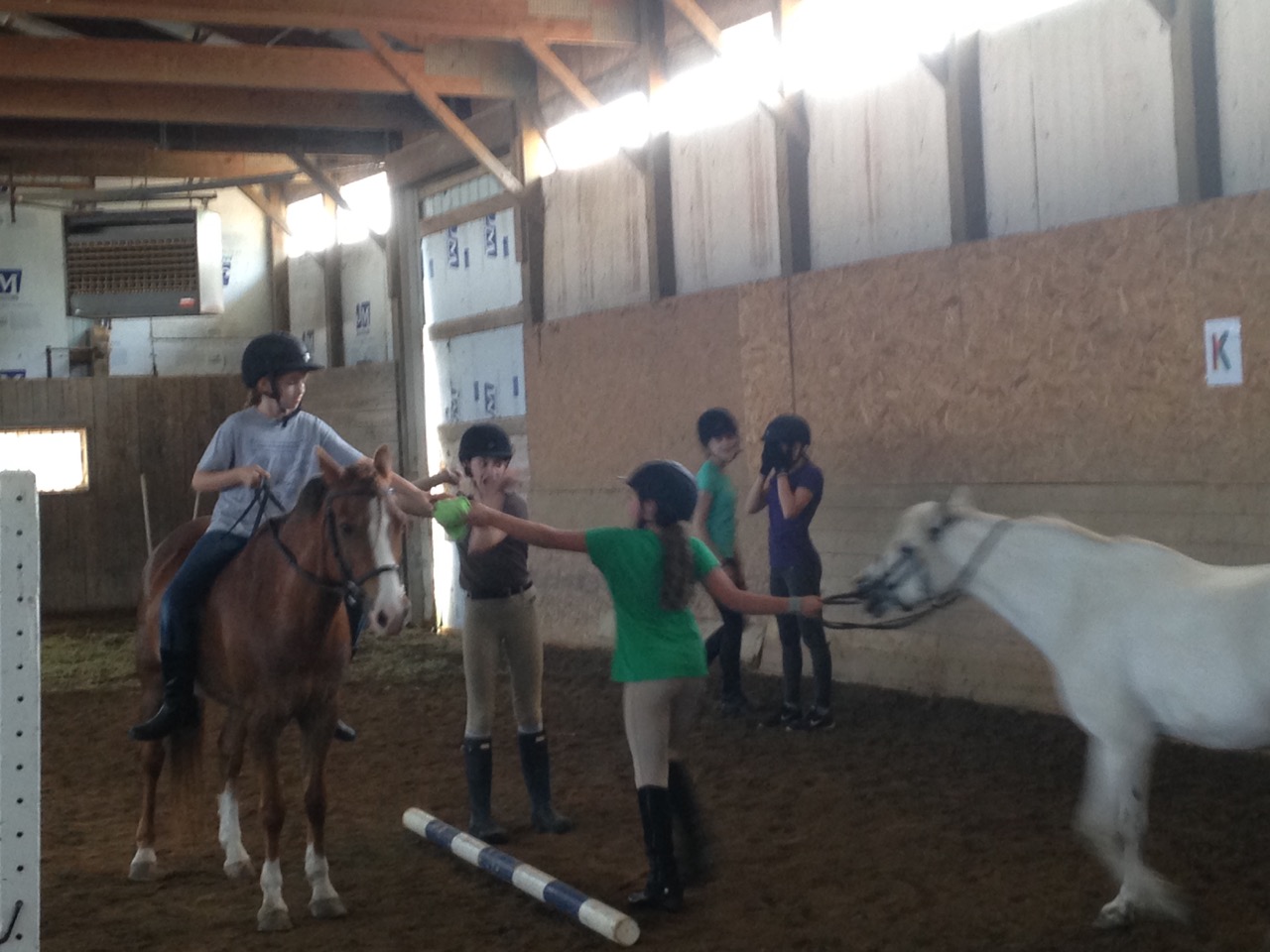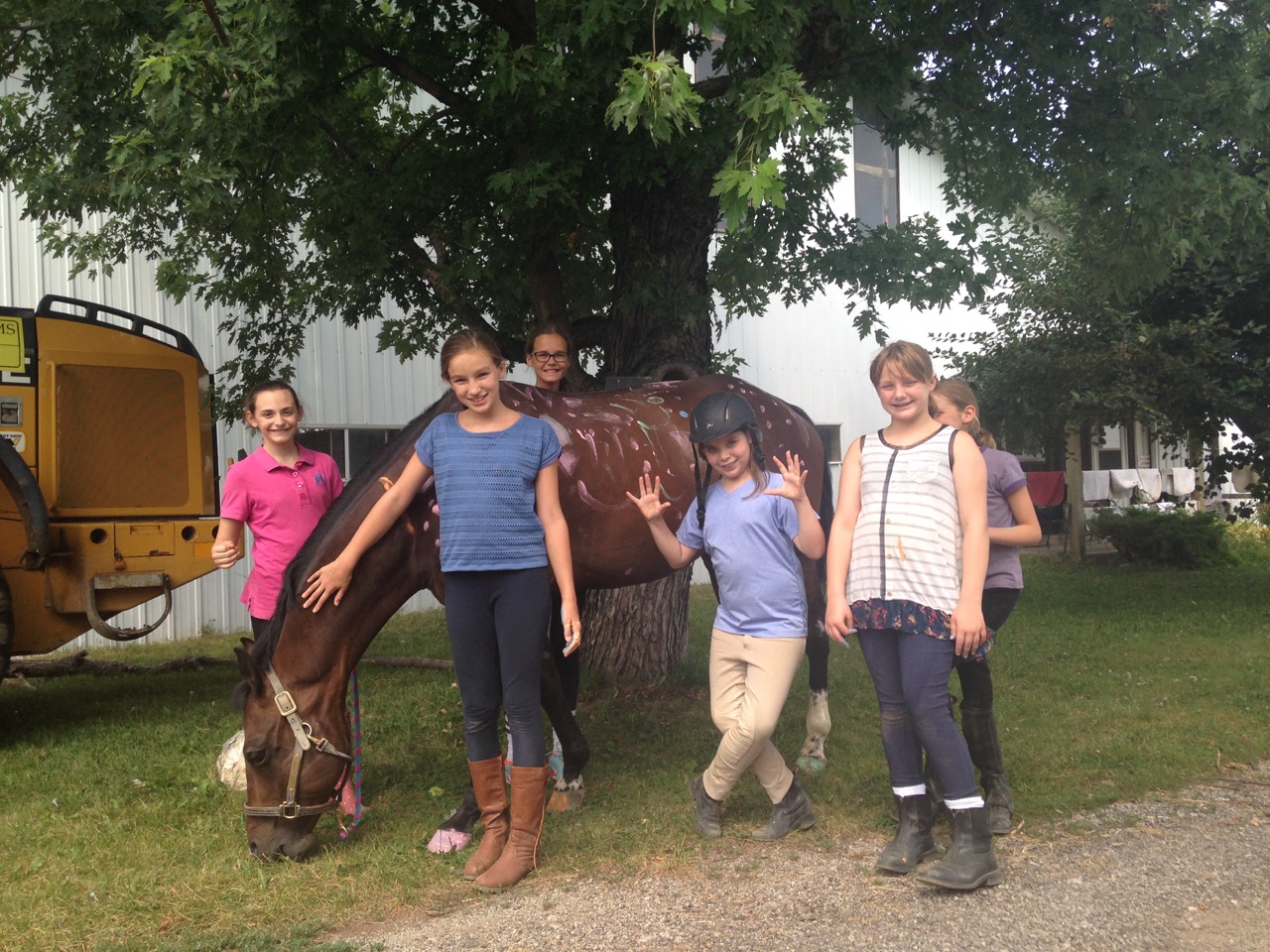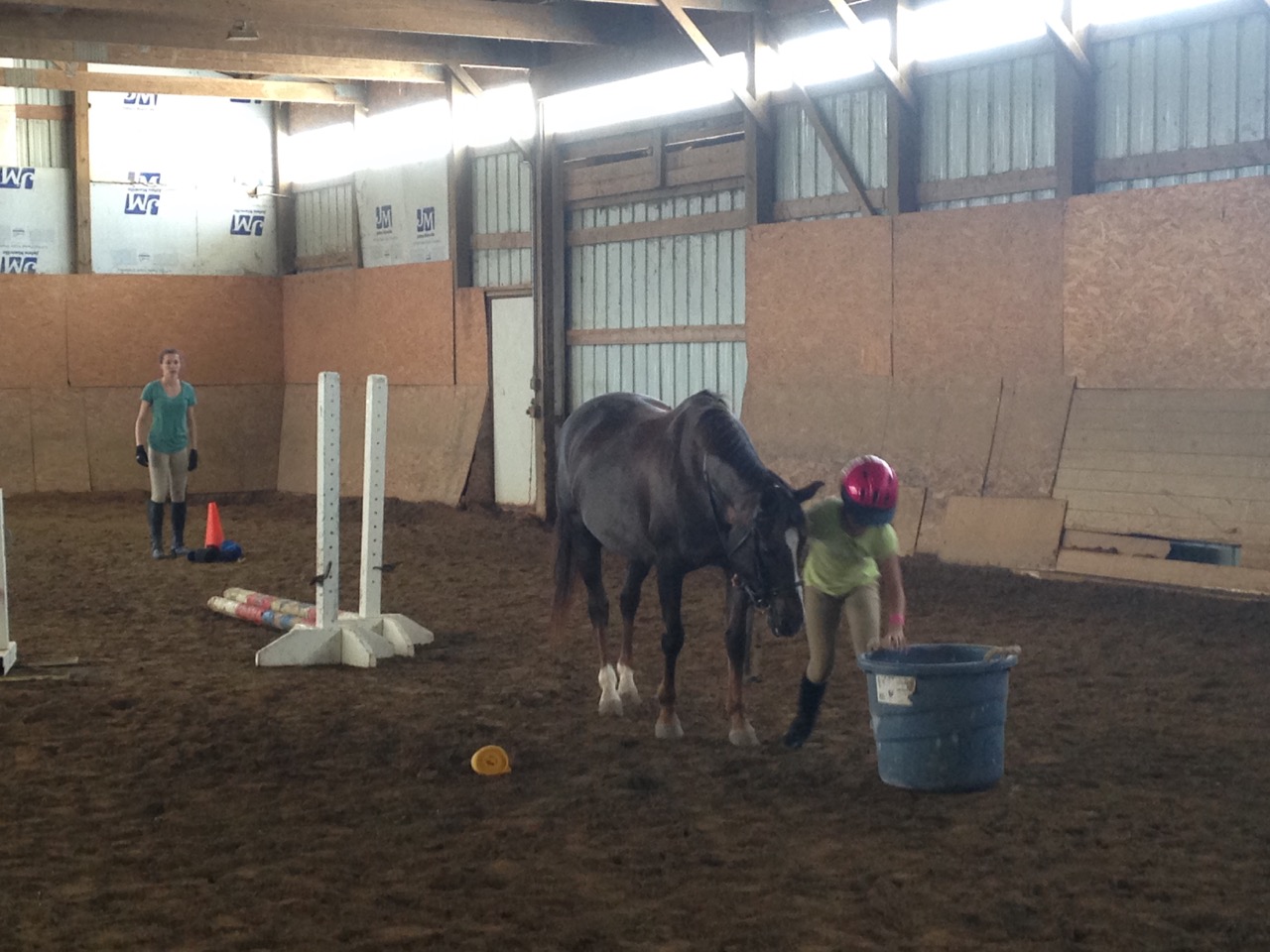 Summer Riding Program
For a horse crazy kid, there's no better place to spend summer days than a horse farm.In our summer program we spend our days riding, caring for our horses, and learning horse science and sense.  Feeding, grooming, horse health and first aid, behavior and environment, horse colors and markings, anatomy, how to use and care for tack and equipment and playing mounted and unmounted games.
This is a very active program.  Children leave tired, happy and eager to come back for more.
Children must be able to walk and trot a horse on their own.
Tentative schedule:
9:30 am - Children arrive
9:30 - 10:15  Groom & Tack
10:15 - 11:15  Riding Lesson
11:30 - 12:00 Lunch
12:00 - 1:00  Games or Movies
1:00 - 1:30  Groom & Tack
1:30 - 2:30  Riding Games
2:30 - 3:00 Untack & Clean Up
Questions?  Contact Val at (847)826-6005
Download RCF Summer Riding Program  to register.